I Am Your Bitch: Lyen (2013)
I Am Your Bitch: Lyen (2013)
Title
: I Am Your Bitch: Lyen
Studio
:
Evil Angel
Director
:
Christoph Clark
Release Date
: 2013-08-14
Featuring
:
Lyen
,
Coco De Mar
,
David Perry
,
Choky Ice
,
Sabby
,
Thomas Stone
Evil Angel's master of classic Euro-style hardcore, French director Christoph Clark, has discovered a new feminine muse with whom to explore his most perverse impulses. 20-year-old Lyen is a slender, glamorous and all-natural young Hungarian beauty with an 'anything goes' approach to sex... the perfect star for Christoph's latest 4-scene collection of twisted anal gonzo scenarios. 'I'm Your Bitch: Lyen' presents the uninhibited slut in a variety of situations. From solo masturbation with nasty anal toys, to a sweet session of backdoor lesbianism and raunchy rimjobs with short-haired Serbian cutie-pie Coco De Mer, to torrid, balls-out assfucking with infamous stud David Perry, to an epic gangbang with three guys at once that features plenty of hole-stretching double penetration for the talented babe (and a triple sperm facial!) Lyen is eager to satisfy all cummers, using every filthy technique at her sexual disposal. Any fan of Christoph's unique and distinctive approach to anal porn will soon fall in lust with this exquisite bitch and her outrageous willingness to try everything, and everybody, on for size! Christoph Clark's 'I'm Your Bitch: Lyen' proves beyond a doubt that, when it comes to fucking, this exceptionally talented trollop is a true people pleaser. Go ahead, take Lyen: She's all your
I Am Your Bitch: Lyen Scene 1 Lyen Parker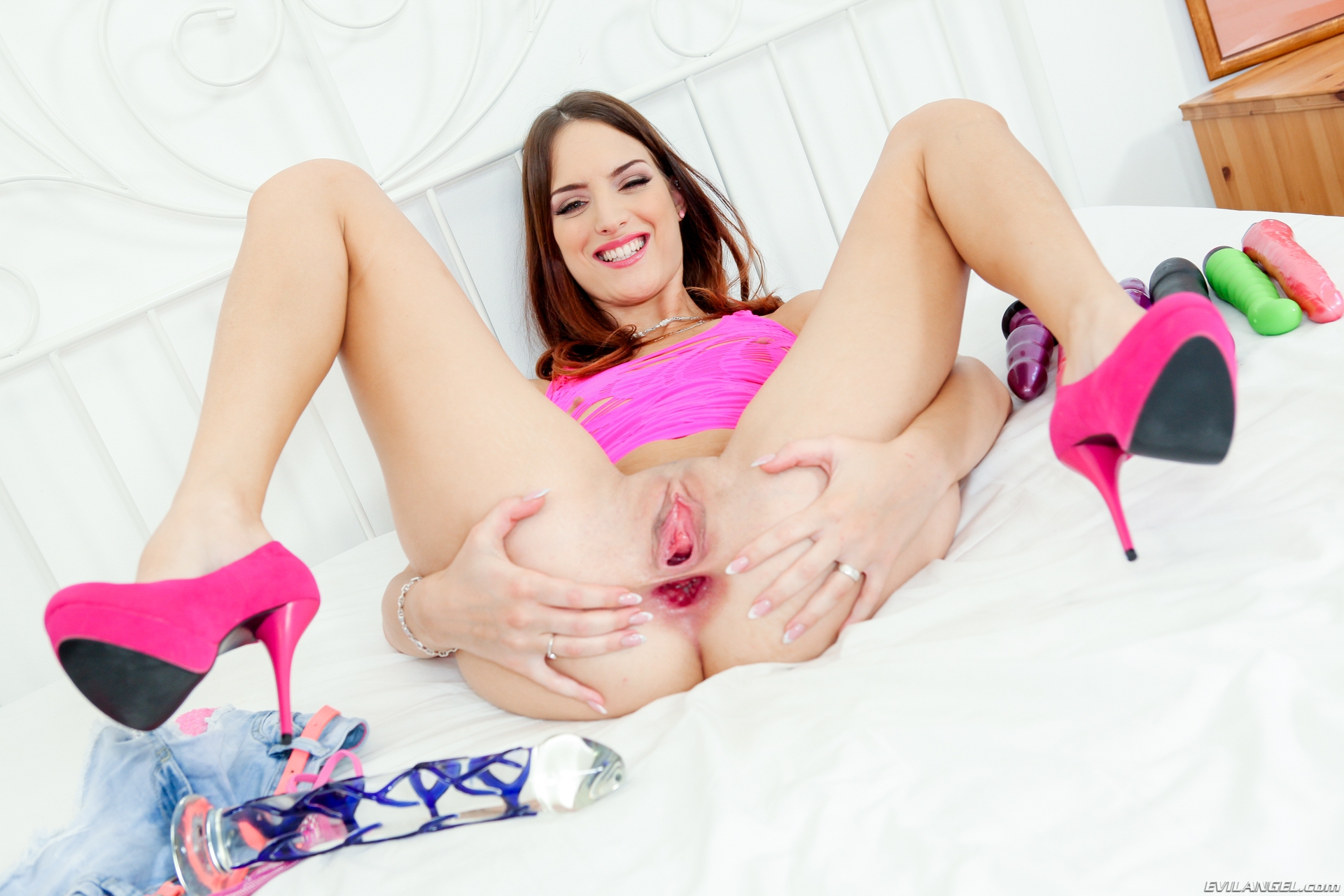 Our camera follows slender, sassy street slut Lyen as she struts through the city, clad in denim and smoking a cigarette. Next, we're alone with this gorgeous, all-natural young seductress; she teases the camera, sprawling on the bed and licking her collection of phallic toys... including a gigantic glass dildo as big as Lyen's forearm! The adorable bitch stuffs her juicy pussy with large invaders, stretching her sphincter wide with ever-larger toys, and even double-penetrates her hungry holes with some two-handed self-abuse! After making herself cum, nasty Lyen pulls a huge dildo from her asshole, and lewdly sucks it clean.
~WATCH PREVIEW~

>>Join and DOWNLOAD<<
Photoset: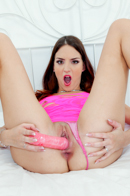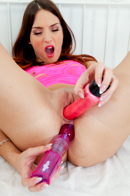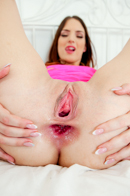 >>Join and DOWNLOAD<<
I Am Your Bitch: Lyen Scene 2 Lyen Parker, Coco Del Mal
Slender, sultry Hungarian slut Lyen has a special bedroom date planned with her adorable short-haired Serb girlfriend, Coco Del Mar. The two all-natural lesbians tease each other from across the bed, each revealing her small, perfect tits. Then they take turns kissing and worshiping one another's sensitive nipples and fondling their soft, yielding flesh. Before long, Coco and Lyen are licking and rimming each other's tender orifices, probing their juicy cunts and anal sphincters with huge, hole-stretching dildos. By the time they've brought each other to orgasm, these sweet young bitches' buttholes are well-reamed and gaping wide.
~WATCH PREVIEW~

>>Join and DOWNLOAD<<
Photoset: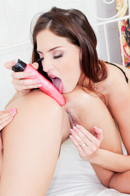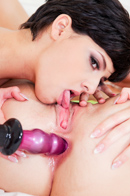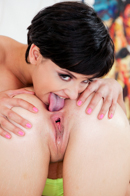 >>Join and DOWNLOAD<<
I Am Your Bitch: Lyen Scene 3 David Perry, Lyen Parker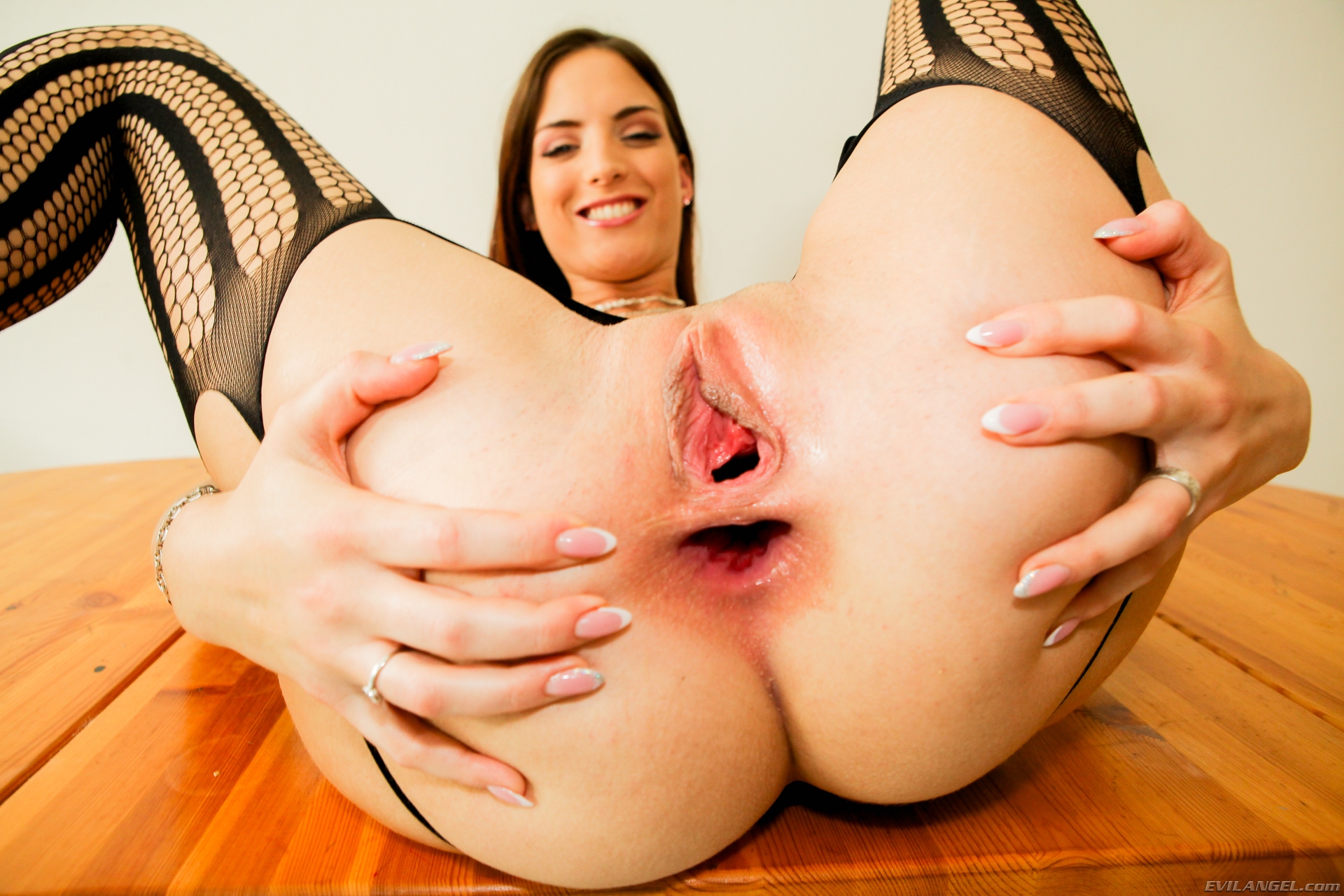 Clad in enticingly sheer nylon full-body lingerie, slender Hungarian beauty Lyen is teasing her new friend David Perry, who's jacking his huge cock as he admires the young girl's perfect, all-natural figure. Lyen serves David a cup of espresso, but she finds his throbbing boner more stimulating; she kneels to wetly bob her mouth on his rock-hard shaft and tongues the older stud's ballsack. Next, David drills the sexy slut, pumping her tender pussy, then ramming his massive cock inside Lyen's sweet, supple asshole. This hot bitch tops off her kinky morning by lapping hot splooge off the kitchen table!
~WATCH PREVIEW~

>>Join and DOWNLOAD<<
Photoset: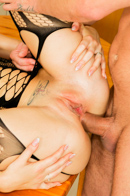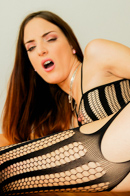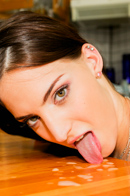 >>Join and DOWNLOAD<<
I Am Your Bitch: Lyen Scene 4 Csoky Ice, Sabby, Thomas Stone, Lyen Parker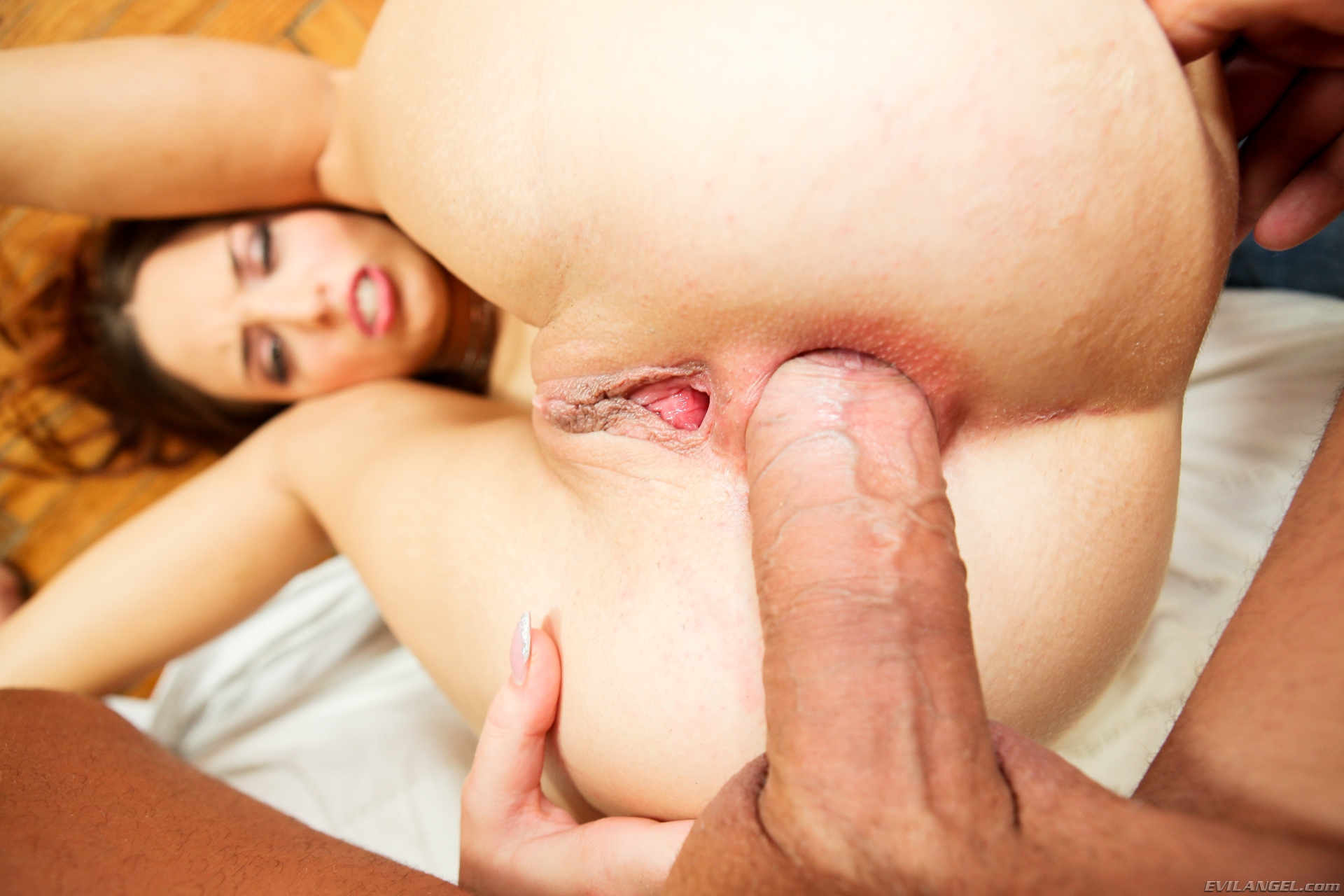 Clad in a short red dress and wicked heels, slender, sultry Hungarian slut Lyen arrives at the appointed location and strips down to her animal-print bathing suit. This gorgeous young adventurer is here to realize her dream: Fucking three well-hung studs at once! She sits between two boys and strokes their massive cocks, one in each hand. Lyen wraps her luscious lips around their throbbing shafts, orally worshiping stiff manmeat while getting her rectum invaded by a huge dildo. The dudes ruthlessly double-penetrate Lyen, and fuck every hole, finally splattering the beautiful bitch with three loads of hot, sticky sperm.
~WATCH PREVIEW~

>>Join and DOWNLOAD<<
Photoset: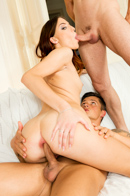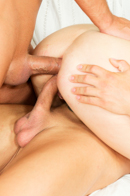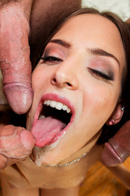 >>Join and DOWNLOAD<<
-------------------------------

Join to EvilAngel and Download I Am Your Bitch: Lyen (2013)