Squirt Gasms! (2013)
Squirt Gasms! (2013)
Title
: Squirt Gasms!
Studio
:
Jules Jordan

Director
:
William H
Release Date
: 2013-07-08
Featuring
:
Sophie Dee
,
Amy Brooke
,
Riley Reid
,
Jayden Lee
,
Sheena Shaw
,
Bonnie Rotten
,
Manuel Ferrara
Get out your umbrellas, the weather forecast calls for heavy squirting! Is there a more beautiful sight than a woman gushing with sexual pleasure? We don't think so.
DOWNLOAD TRAILER
Squirt Gasms! Scene 1 Bonnie Rotten
Bonnie Rotten Has A Squirt Gasm. If you like whores that squirt and have lots of tattoos then Bonnie Rotten is the one for you. From SQUIRT GASMS! this brunette is dirty. Bonnie does it all. Anal. Ass to mouth. Cum games galore. Bonnie's a slut with something to prove so she really gives it her all. Show offs make the best porn stars, see Bonnie.

>>Join and DOWNLOAD<<
Photoset:

>>Join and DOWNLOAD<<
Squirt Gasms! Scene 2 Jayden Lee, Amy Brooke
Jayden Lee, Amy Brooke Squirting Machines. Heads up y'all it's bout to get wet up in here. We got two, count em, two, hot whores who seemingly can't stop squirting. Amy Brooke, blonde, and Jayden Lee, brunette, get Manuel Ferrara between them and, in a scene from SQUIRT GASMS, these whores seem to have invented a perpetual squirting machine and that's impossible! One girl gets fucked to squirt gasm and when she squirts the other whore drinks it. Not that easy, it's not in a cup for pete's sake. Then they switch positions and repeat. Jayden Lee, a natural bodied, asian squirter has hooked up with Amy Brooke an enhanced, blonde, hose bag squirter, they should form an act! Well all good things must end and this good thing ends with a double facial. You ought to watch this scene, these sluts could put out medium size fires.

>>Join and DOWNLOAD<<
Photoset: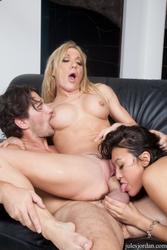 >>Join and DOWNLOAD<<
Squirt Gasms! Scene 3 Riley Reid
Riley Reid Young Squirting Pussy. From SQUIRT GASMS Riley in hot black and red lingerie with black stockings over black six inch stilettos. This natural teen squirts and squirts again. A beautiful brunette super whore Riley takes Manuel Ferrara's cock like it's necessary to live. Licks up her squirt (you gotta love a girl who recycles) and demands Manny cum right in her mouth because Riley likes to play with cum. Riley Reid is a force of nature and a world class piece of ass, check her out.

>>Join and DOWNLOAD<<
Photoset: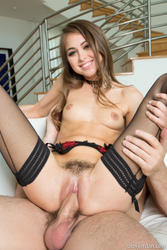 >>Join and DOWNLOAD<<
Squirt Gasms! Scene 4 Sophie Dee
Sophie Dee Has Multiple Squirting Orgasms. That's the headline and it's all true. This English tart defines sexy, big tits, big ass, pretty face and a dirty mind. From SQUIRT GASMS Sophie must be well hydrated because she can't stop squirting. On top she squirts, in doggy she squirts, in missionary she squirts. Did I mention Sophie Dee squirts? Oh, and she sucks dick too, and she's got great tits, really great tits. Did I mention she squirts? She does, over and over again. Voluptuous, that's Sophie Dee, if you like curvy girls that love to fuck you shouldn't miss Sophie Dee. Did I mention she squirts?

>>Join and DOWNLOAD<<
Photoset: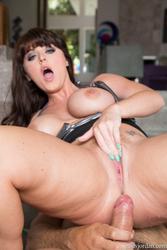 >>Join and DOWNLOAD<<
Squirt Gasms! Scene 5 Sheena Shaw
Sheena Shaw Ass Stretched Squirting Pussy. If you like girls who whore hard enough to qualify as special ops in the buttfucking command. In a really hot outfit that shows off her big ass to great effect Sheena bumps and grinds her way over to Manuel Ferrara and deep throats his huge choad. From SQUIRT GASMS Sheena shows off how far she can arch her back. This blonde squirter just loves getting her ass pounded and Manny's cock brings her to squirting orgasms over and over. Sheena's as nasty a slut as you'll find, watch her fuck.

>>Join and DOWNLOAD<<
Photoset: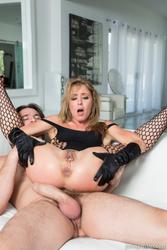 >>Join and DOWNLOAD<<
-------------------------------

Join to Jules Jordan Video and Download Squirt Gasms! (2013)
If you liked Squirt Gasms! (2013) video, share it with your friends!