Slut Puppies #8 (2014)
Slut Puppies #8 (2014)
Title
: Slut Puppies #8
Studio
:
Jules Jordan

Director
:
Jules Jordan
Release Date
: 2014-04-02
Featuring
:
Zoey Monroe
,
Noelle Easton
,
Keisha Grey
,
Alina Li
,
Jillian Janson
Alina gets a hot oil bath from two big cock studs. Noelle is the slut next door with her gigantic double D melons. D Cup Teen Keisha gets her perfect breasts worshipped. Jillian Janson (Brookes) was born for porn and loves devouring massive cocks. Zoey has a tight pussy, and an even tighter ass, despite her glorious gapes!
DOWNLOAD TRAILER
Slut Puppies #8 Scene 1 Noelle Easton
Noelle Easton Teen Takes Jules Jordan To Big Tit Heaven. Big natural tits, there is no substitute for large, un-enhanced breasts. They make men do stupid things but they also make men strive to invent, produce or design new devices and products or repurpose old things for sale or use just to get enough moolah to attract a girl with biguns. Here's a slice of SLUT PUPPIES 8 featuring Noelle Easton and this brunette, natural bodied teen has stupendous tits. Sometimes ownership has it's privileges and here's an example. Who's getting Nicole? Jules Jordan, that's who but also you get up close and personal with two of the best and biggest boobs ever.

>>Join and DOWNLOAD<<
Photoset:

>>Join and DOWNLOAD<<
Slut Puppies #8 Scene 2 Keisha Grey
Keisha Grey Big Tit Teen Slut Puppy Exposed. Big tits, accept no substitute. How about a teen with big natural tits? A teen with a desire to suck cock. A teen who wants the load she's been working for right on her tits. Keisha Grey is that girl. From SLUT PUPPIES 8 here's a scene for all those who like them young. Keisha Grey is a brunette with a cute tattoo and a desire for big cock plus that desire we all have to be noticed. Getting noticed is not a big problem for Keisha, just look at her tits. See.

>>Join and DOWNLOAD<<
Photoset: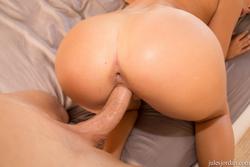 >>Join and DOWNLOAD<<
Slut Puppies #8 Scene 3 Alina Li
Alina Li Asian Teen Gets Manhandled. Like Asian girls? Like little, waif like, Asian teens? Alina Li is a small young lady who wants to live the American dream. The only problem is that someone has convinced Alina the American dream is all the cock you can handle. In a white belly baring tank top, a pink g-string and pink leg warmers over white hooker heels Alina looks delicious. After stripping and masturbating by the pool a while whore Li's redoubt is invaded by two guys in half haz-mat suits; gloves and goggles. A wild three way ensues with our heroines mouth and pussy getting all the cock our denizen of SLUT PUPPIES 8 desires.

>>Join and DOWNLOAD<<
Photoset: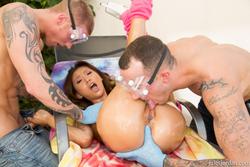 >>Join and DOWNLOAD<<
Slut Puppies #8 Scene 4 Jillian Janson
Jillian Janson 18 Year Old Tell Me How My Ass Tastes. Any volunteers? Who would like to tell Jillian how her ass tastes? I know, I know, me too but in this offering from SLUT PUPPIES 8 Chris Strokes offers his culinary opinion. Eighteen years old. Can you remember eighteen? I can't, but from the looks of Miss Janson I'd say she's enjoying herself immensely. An accomplished slut at such a young age, don't miss Jillian Janson. A pretty brunette with natural tits, a big ass and a question she needs an answer to.

>>Join and DOWNLOAD<<
Photoset: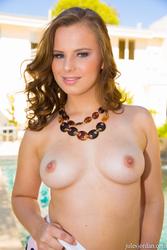 >>Join and DOWNLOAD<<
Slut Puppies #8 Scene 5 Zoey Monroe
Zoey Monroe Teen Does First Anal. There's no pretext, no fake story line, there's just Zoey Monroe walking in and saying I want to do my first anal scene. A too cute blonde teen with natural tits and a sunny disposition that wants to get buttfucked. This can't be bad. From SLUT PUPPIES 8 Zoey has a cute tattoo and a love for cock that is on full display here. Will a teen do ass to mouth? Zoey does. Will you be glad you watched? Fuck yes.

>>Join and DOWNLOAD<<
Photoset: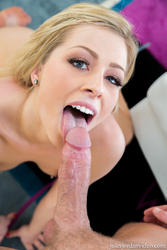 >>Join and DOWNLOAD<<
-------------------------------

Join to Jules Jordan Video and Download Slut Puppies #8 (2014)
If you liked Slut Puppies #8 (2014) video, share it with your friends!