Rocco Siffredi Hard Academy (2016)
Rocco Siffredi Hard Academy (2016)
Title
: Rocco Siffredi Hard Academy
Studio
:
Evil Angel

Director
:
Rocco Siffredi
Release Date
: 2016-05-02
Featuring
:
Alexa Tomas
,
Anael Angeli
,
Arteya
,
Brittany Bardot
,
Carolina Abril
,
Dolly Diore
,
Lara De Santis
,
Lauren Minardi
,
Lexie Candy
,
Mea Melone
,
Nataly Gold
,
Nera Zen
,
Nikita Bellucci
,
Subil Arch
,Alessandro Twin, Begasus, Chad Rockwell, Erik Everhard, Fabrizio, Flipper, Fornaro, Gabriel Zero, Hunter Leone, Il Carol, Jhon Prize, Joel Tomas, Lutro, Mike Angelo, Rastapica, Rocco Siffredi, Simone Twin, Snake, Steve, Tommy Sy
At the Rocco Siffredi Hard Academy, the porn legend and some of his professional sex biz friends train eager porn wannabes in the fuck film arts. Eye-catching production values (picturesque locations, a huge cast in outdoor orgy action with a big party vibe, even overhead helicopter shots) come together with athletic group sexual performances to show how exciting porn can be. Dirty-talking blonde Brittany Bardot is the camp drill instructor, getting in the faces and crotches of academy students. A class of 14 male apprentices including a pair of twins! receives instruction from Rocco and gets to watch the porn pros (Nikita Bellucci, Mea Melone, Alexa Tomas, Carolina Abril, Nataly Gold, Subil Arch, Lara De Santis, Dolly Diore, Arteya, Lauren Minardi, Erik Everhard, Mike Angelo, plus Brittany and Rocco) perform sex scenes, followed by actual Q & A sessions. And the rookies practice their skills in wet, sweaty orgy action with the stars! Theres aggressive slapping and spanking; kinky dominance and collared submission; girl-girl licking and strap-on sex; anal reaming and vigorous double penetration; multiple cum facials and semen swapping. Rocco shows how to handle three girls at once. The movies playful vibe proves Roccos first principle of porn: Its entertainment!
Rocco Siffredi Hard Academy is a single-disc DVD with cumshot recap, photo galleries, cast list and filmographies.
Rocco Siffredi Hard Academy Scene 1 Francesca Le, Samantha Rone, Mark Wood
Gorgeous, busty blonde Subil Arch and two young studs demonstrate how to do a hard-core scene for a class at legendary Rocco Siffredi's European porn academy. The spunky, adorable minx has a big personality -- she interacts with the students as Chad Rockwell and hugely hung Lutro trade off in her mouth and shaved pussy. Subil, whose bikini bod sports tan-lined tits, pierced nipple and pretty butt, sucks both cocks at once and gets slam-fucked. She swallows their cum. The students applaud the scene, and the three performers take questions from the class.

>>Join and DOWNLOAD<<
Rocco Siffredi Hard Academy Scene 2 Lara de Santis, Carolina Abril, Brittany Bardot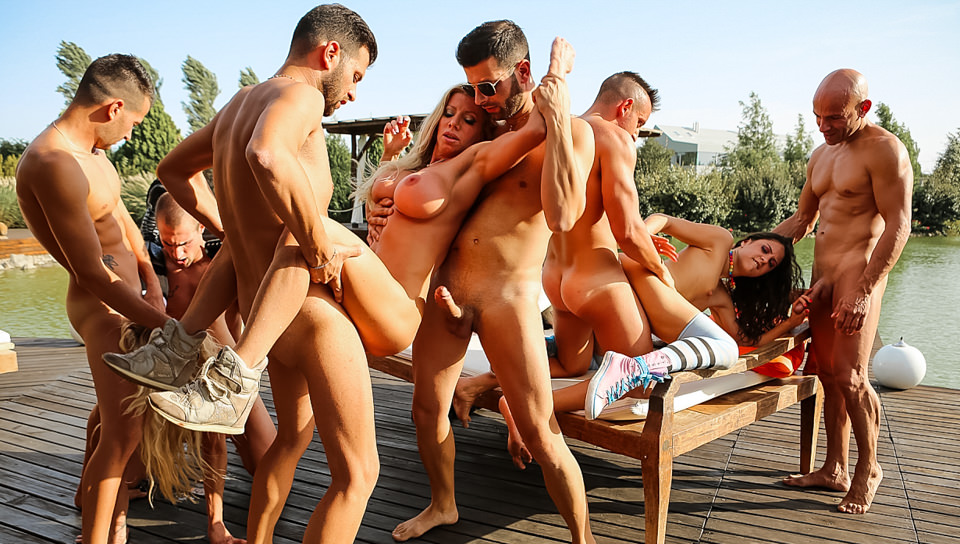 At legendary stud Rocco Siffredi's Porn Academy, a big beach volleyball game among eager male classmates and female instructors spontaneously becomes a naked, Champagne-soaked orgy! Hot, horny porn stars Brittany Bardot, Lara De Santis and Carolina Abril take on 10 top students (including two twins!) out under bright sunshine. It's a cluster-fuck of big boobs and shaved pussies, cock-slapped faces and deep throats. The ladies suck big boners as they're fucked deeply, and the students ace the double penetration test! Satisfied Brittany, Lara and Carolina share tasty, mouth-to-mouth cum kisses.

>>Join and DOWNLOAD<<
Rocco Siffredi Hard Academy Scene 3 Arteya, Nataly Gold, Dolly Diore, Brittany Bardot, Lauren Minardi, Rocco Siffredi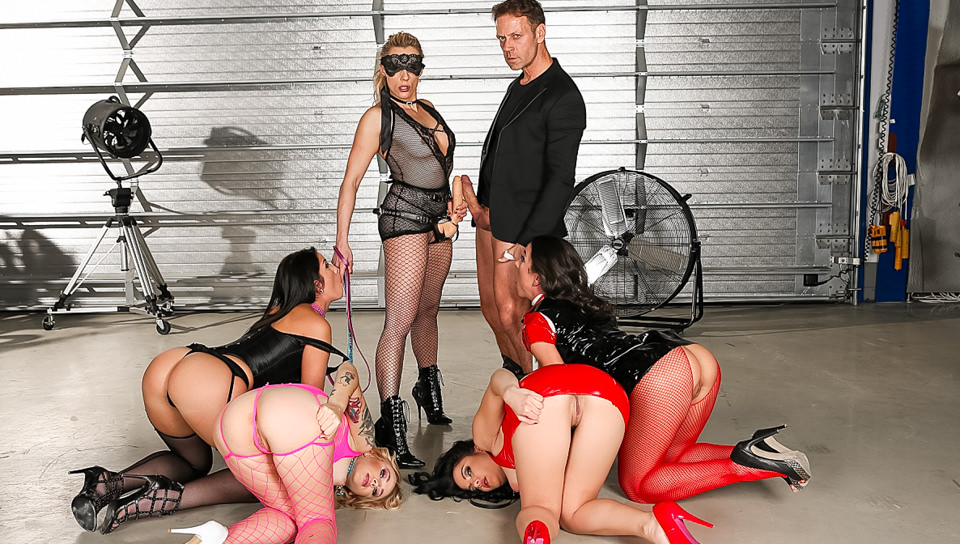 Legendary stud Rocco Siffredi and aggressive blonde Brittany Bardot dominate four horny, submissive sluts. Under a spotlight on a darkened stage, Nataly Gold, Dolly Diore, Arteya and Lauren Minardi -- all in skimpy fetish lingerie, collars and leashes -- orally worship Rocco's huge erection and the gigantic, evil dildo Brittany has strapped on. Brittany yanks her 'dogs' around by their leashes. Rocco and Lauren stuff slutty mouths with spit, fruit and milk that spills sloppily all over tits. Lauren singles out one skinny tramp for a rude shower session of water play, face slapping, ass spanking and strap-on butt fucking!

>>Join and DOWNLOAD<<
Rocco Siffredi Hard Academy Scene 4 Lauren Minardi, Arteya, Dolly Diore, Rocco Siffredi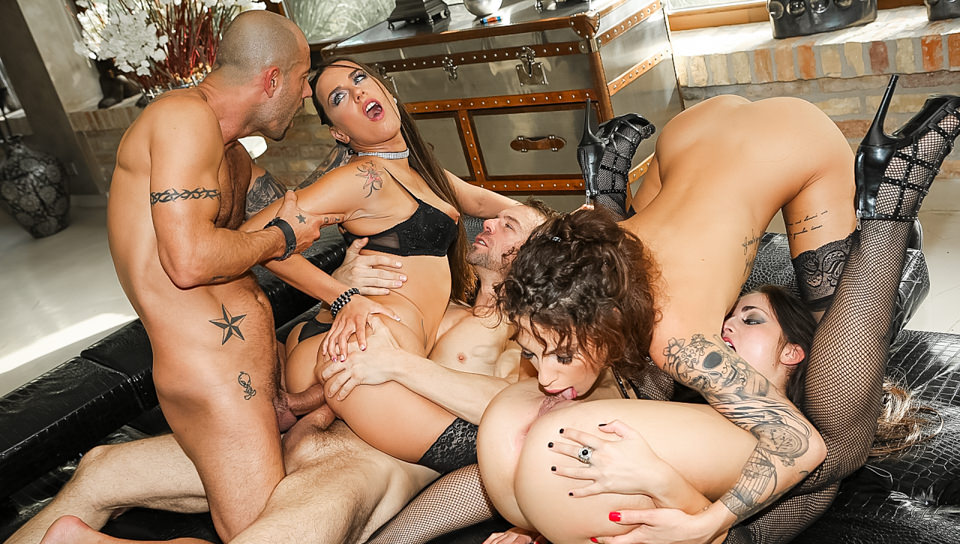 In the dressing room, legendary stud Rocco Siffredi finds three porn girls naked but for high heels -- Arteya, Dolly Diore and Lauren Minardi all have ponytails, natural tits and fleshy asses. He lines the sluts up side-by-side-by-side to masturbate as he sucks their toes. The girls fuck Rocco as they eat and finger pussy. And they share oral fun, sucking cock and balls in concert. As one rides Rocco's giant cock, two lewdly suck his feet. He enjoys manhandling doggie-style sex, face fucking and anal sodomy! For the climax, a dick-drunk blonde with a pierced tongue swallows Rocco's semen.

>>Join and DOWNLOAD<<
Rocco Siffredi Hard Academy Scene 5 Lauren Minardi, Mea Melone, Nikita Bellucci, Eric Everhard, Mike Angelo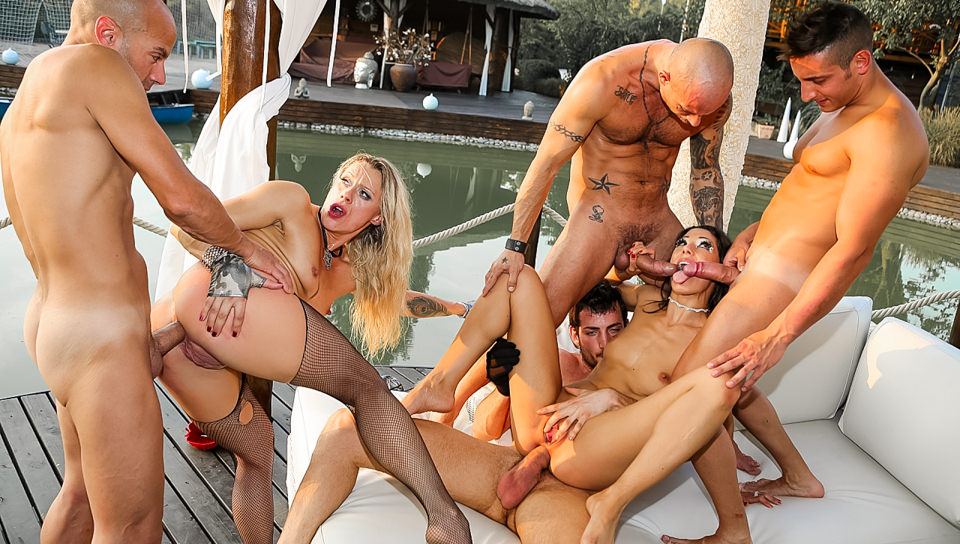 At a European academy for potential porn performers, stars Nikita Bellucci, Lauren Minardi, Mea Melone, Erik Everhard and Mike Angelo demonstrate a rude, nasty orgy for the students to observe. The dominant pro studs manhandle the girls -- all hot brunettes in leather, fishnets and heels. Amid deep-throat cocksucking, pussy plowing and anal reaming, there's spitting, ass-to-mouth blow jobs, tasty rim jobs, gaping bungholes and furious double penetration. Mea squirts girl cum all over Mike. The guys even invite two students -- twins! -- to sample the leashed ladies' mouths. The porn stars share a cum-flavored, three-way girl kiss.

>>Join and DOWNLOAD<<
-------------------------------

Join to EvilAngel and Download Rocco Siffredi Hard Academy (2016)