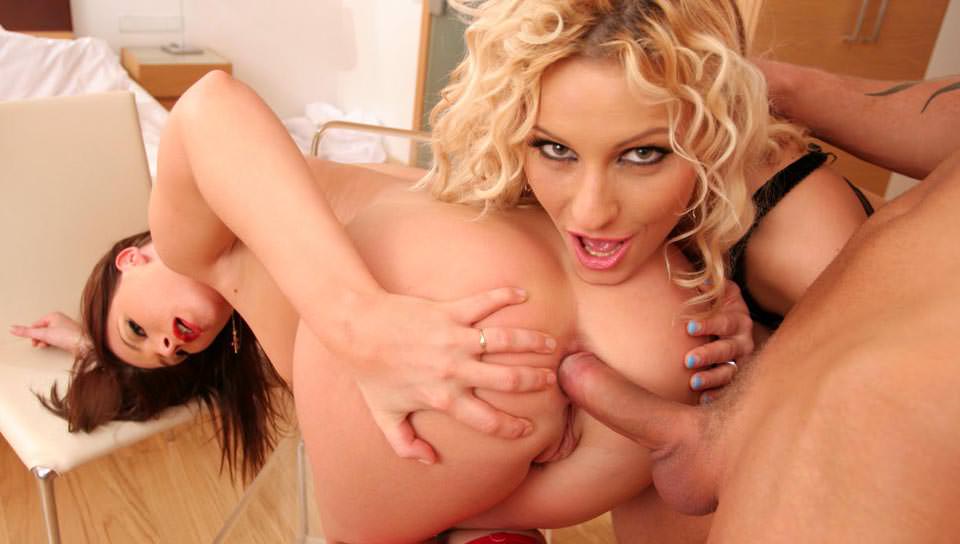 Jay's Anal Archives, Scene #12
Date added: 2012-03-04
Length: 00:21:09
Jessica Fiorentino
,
Melissa Black
,
Antonio Ross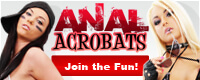 Assfucked Milfs (2012)
Title
: Assfucked Milfs
Studio
:
Evil Angel

Director
:
David Perry
Release Date
: 2012-09-10
Featuring
:
Cahty Anderson
,
Jessica Fiorentino
,
David Perry
,
Daria Glower
,
Valentina Ross
Porn veteran David Perry travels the world having sex with hot, young girls, but hes always had a special attraction to mature, experienced women, the kind who know what sex particularly, nasty anal fucking is really all about. Assfucked MILFs, the French studs lust letter to eager, seasoned sluts, stars four European icons of feminine beauty. In scenes of wild-ass depravity, David and a couple of his big-dicked pals sample these sexy ladies most intimate charms. First David visits the Czech Republic and looks up classic blonde Euro porn favorite Kathy Anderson. The sensuous stunner offers him a glass of wine and a submissive blow job. Before long, the director is pumping Kathys asshole, making it rudely gape. He even shoves his toes into her butt before giving the lovely MILF a messy oral cum shot. Next, all-natural Jessica Fiorentino luxuriates in a warm bath, masturbating to orgasm, until shes interrupted by her well-hung boyfriend. She swallows his huge cock and rides her perfect ass up and down on his shaft in a delicious session of sweet sodomy and ass-to-mouth cocksucking. Real estate agent Ian Scott gets seduced by foxy Valentina Ross, whos checking out an apartment with boyfriend Leny Ewil. Both gentlemen hammer the thick-assed sexpot; Valentina is ruthlessly face-fucked and double-penetrated until the boys splatter her face with hot semen. Finally, David treats busty, glamorous Daria Glower to a powerful rectal reaming and a mouthful of sperm. These Assfucked MILFs know what a real woman needs!
Jay's Anal Archives
Title
: Jay's Anal Archives
Studio
:
Evil Angel

Director
:
Jay Sin
Release Date
: 2011-09-14
Featuring
:
Julia
,
Kelly
,
Joachim Kessef
,
Kathy Anderson
,
Claudia Rossi
,
Kid Jamaica
,
Victor
,
Priscilla
,
Cherry Jul
,
Brad Baldwin
,
Trevor Thompson
,
Wesley
,
Veronica
,
Steven French
,
Melanie
,
Emily Davinci
,
Brandon Iron
,
Danyelle
,
Streta
,
Joe Monti
,
Dacha
,
Katya
,
Wiska
,
Lara
,
Eva
,
Juliano Ferraz
,
Mischelle Wild
,
Lenka
,
Antonio Carigan
,
Margarete
(Margarette),
Jessica Fiorentino
Summary
: Before director Jay Sin became one of Evil Angel's best loved and kinkiest artists of anal sexuality, he honed his messy, depraved craft by seeking out and shooting young, almost innocent Russian, Ukrainian and Czech sluts. (Come to think of it, he still does lots of that.) As he discovered ever prettier and sexually nastier babes, he trained himself to capture butt fucking at its filthiest and most graphic. Jay and his starlets learned together the secrets of opening little female assholes till they gape widely for the whole world to enjoy. Now, for longtime fans and the new ones drawn to the anal ringmaster's circus of perversion, Jay's Anal Archives presents the sickest and hottest highlights from the piles of steamy footage he shot in those early years. The 12 scenes packed onto this three-hour DVD tour de force feature 22 international babes practicing the asshole acrobatics Jay, his female prodigies and his legion of fans are passionate about. Big toys and girl-girl play season the broth, but the main course is thick cocks reaming tight rectums and stretching pretty rosebuds to cavernous gapes. Many of the scenes feature two girls, for those who love to witness the wonder of girl-girl rim jobs and gape-tonguing. There's a feast of ass-to-mouth cocksucking as hungry girls enjoy the flavor of their own or their girlfriend's backdoor funk on hard cock. In ample interracial play, big black bones hammer little, white buttholes. Among many sensational highlights: Veronica takes a load of semen in her eyes. Cum-swapping - snowball enthusiasts Wiska and Lara spit spunk mouth-to-mouth. A glass of water is poured up Kelly's hugely gaping asshole, and Kelly farts the tainted liquid back into the glass. And felching! When Margarete farts out a load of injected semen, gorgeous Priscilla licks the cream and Margarete's winking pink innards. Studs Joachim Kessef and Antonio Carigan blast their cream (huge, thick wads from Antonio) into gaping girl asses for thirsty sluts to slurp! Anal sex doesn't get any more wanton than in Jay's Anal Archives.