[RoxyRaye] Banana Ass Smoothie
RoxyRaye Banana Ass Smoothie
Added 06/02/2011
Starring
:
Roxy Raye
I've had a whole bunch of requests to do a video of me giving myself an ass smoothie enema. I finally did it when it was the right time and perfect mood for me. I was craving a delicious snack all day and finally gave myself one, alright. I loved having the feeling of the cold smoothie filling my hole and also feeling the drips fall from my pussy, directly into my mouth. The last couple videos have been quite messy but I've loved the feeling of it! This could be your request, so send me some through email or Twitter :-)
>>Join and Download Video NOW!<<
Photoset: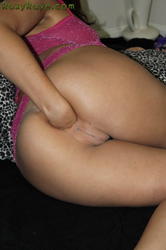 >>Join and DOWNLOAD NOW!<<
-----------------------------

Join to Roxy Raye and Download [RoxyRaye] Banana Ass Smoothie
If you liked [RoxyRaye] Banana Ass Smoothie video, share it with your friends!