[Roxy Raye] Blacklight Mess
Roxy Raye Blacklight Mess
Added 07/29/2013
Featuring
:
Roxy Raye
I'm one girl who loves making a mess. Whether I make a mess with paints, food or just sloppy sex in general, I love getting messy. I had fun putting together a blacklight room to use paints on myself and my holes, so i'm glowing in the night. A lovely fan sent me a new silicone glow in the dark toy and this was the perfect time for it to be used. I slid down on the new soft toy with ease, this was a girthy one! I also have another new toy, which is long black and has glowing neon waves running along the edge. I took it fully 15inches deep and every inch I felt coming back out as it tickled my bum with the waves on the side. This video was obviously meant to be very dark. I hope you enjoy the beautiful dark mess I made.


>>DOWNLOAD NOW!<<
Photoset: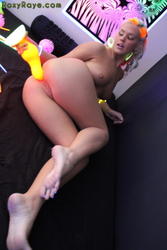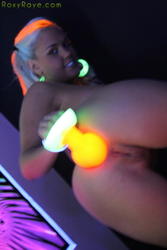 >>DOWNLOAD NOW!<<
-----------------------------

Join to Roxy Raye and Download [Roxy Raye] Blacklight Mess
If you liked [Roxy Raye] Blacklight Mess video, share it with your friends!