Slutty Girls Love Rocco 11 (2016)
Slutty Girls Love Rocco 11 (2016)
Title
: Slutty Girls Love Rocco 11
Studio
:
Evil Angel

Director
:
Rocco Siffredi
Release Date
: 2016-03-02
Featuring
:
Adriana Chechik
,
Athina
,
Dominica Phoenix
,
Jasmine Caro
,
Kitana Lure
,
Mea Melone
,
Al Palumbo
,
Axl Braun
,
Ian Scott
,
Max Felicitas
,
Rocco Siffredi
Director/stud Rocco Siffredi and his horse-hung buddies service stylish-but-filthy beauties in Slutty Girls Love Rocco 11. Glamorous American porn vixen Adriana Chechik and Latina stunner Jasmine Caro compete for Roccos attention. He spanks Jasmines ass with a dozen roses and bodily carry-fucks her; he deeply drills Adrianas asshole; finally the threesome comes together for a passionate, sweaty cluster fuck. Natural-breasted Russian cutie Dominica Phoenix sits on the bearded face of wild stud Axl Braun, and when he climbs on top for some 69, her holes visibly flex in anticipation! Shes playful, telling Axl to fuck faster even as he delivers a hard anal pounding. He kisses her spermy mouth and Dominica eats the mess. Dark-haired Athina entices Max Felicitas and Al Palumbo with the impressively meaty ass protruding from her lacy stockings. The dudes trade-fuck Athinas face and shaved pussy before double-creaming her mouth. Tall, longhaired Kitana Lure and cute, spirited Mea Melone share oral favors and huge, phallic toys before massively hung Yanick Shaft satisfies their frenzied anal cravings. He porks both sluts straight up the butt, and they share ass-to-mouth cum kisses.
Slutty Girls Love Rocco 11 Scene 1 Adriana Chechik, Jasmine Caro, Rocco Siffredi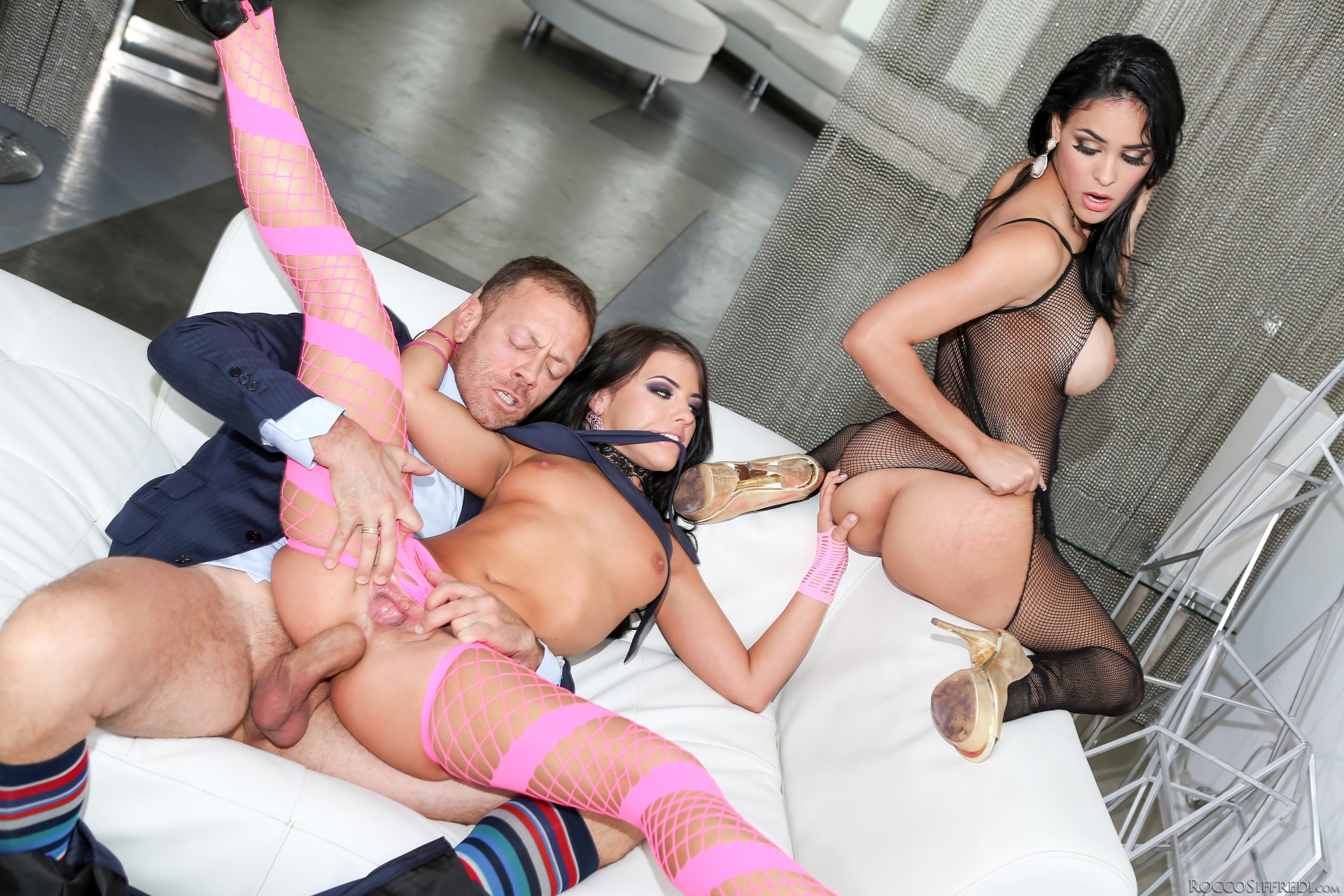 Glamorous American porn beauty Adriana Chechik (in pink fishnets and heels) wants a stripper pole lesson from Latina stunner Jasmine Caro (gorgeous in a white dress). But director Rocco Siffredi distracts Jasmine with an intense fuck in a luxury bathroom. Rocco spanks her ass with a dozen roses and carries her bodily as he nails her shaved pussy; she sits on his face; they have sweaty, slamming sex on the floor. This infuriates Adriana, but Rocco seduces her with the promise of similarly sweaty sex. Adriana masturbates through a spit-soaked, deep throat face fuck. He manhandles her soaking pussy and deeply reams her asshole. Jasmine joins, making it a threesome cluster fuck. The girls passionately share Rocco's cum.

>>Join and DOWNLOAD<<
Slutty Girls Love Rocco 11 Scene 2 Dominica Phoenix, Axl Braun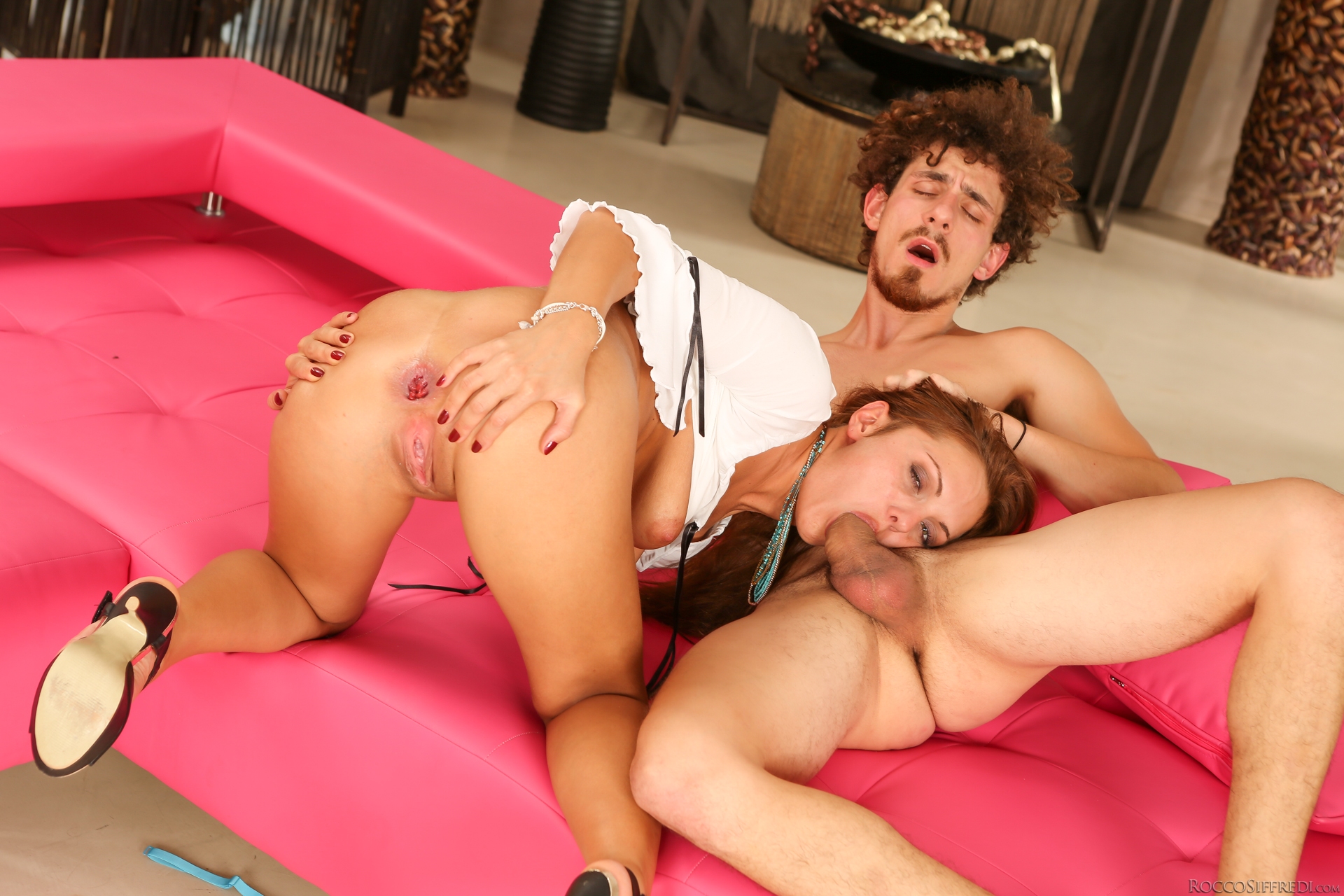 Long-legged, longhaired Dominica Phoenix, a natural-breasted Russian in tiny cut-offs, makes out intimately with wild, bearded stud Axl Braun. Sitting on his face, she tugs his mouth into her crotch. When he gets on top for some 69, Dominica's holes flex open in anticipation. Axl nails her doggie-style, and Dominica slobbers through a pussy-to-mouth face fuck. She's playful, telling him to fuck faster even as he delivers a hard anal pounding. Dominica intensely sucks ass-to-mouth flavored cock, and she takes a slamming anal ride. Axl splashes her face with semen; he kisses her spermy mouth and she eats the mess.

>>Join and DOWNLOAD<<
Slutty Girls Love Rocco 11 Scene 3 Athina, Al Palumbo, Max Felicitas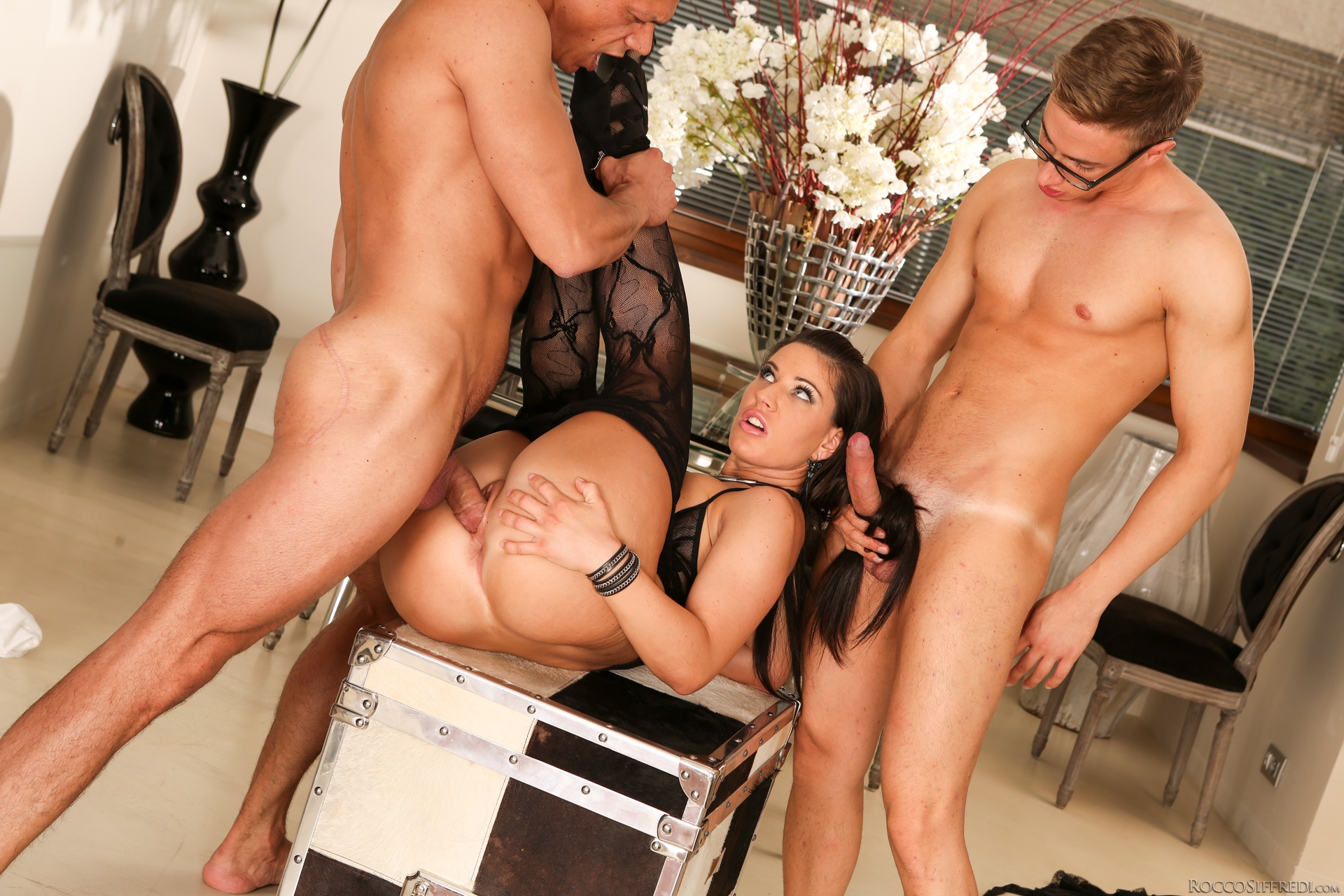 Dark-haired, natural-breasted Athina looks racy in black -- dress, lacy stockings and stilettos. She shows off her impressively meaty rump and masturbates her shaved pussy, enticing studs Max Felicitas and Al Palumbo. They take her: One eats her gash from behind while she gives head to the other, and then the dudes switch places. Hot-lipped Athina sucks both cocks at once. The trade-fuck continues, with one prick nailing her box as the other gets blown. Athina rides rod and gets her face fucked. Gripping her thick butt, one horny guy pounds pussy doggie style. Each man jerks jism into Athina's mouth, and she slurps the excess from a black leather chair.

>>Join and DOWNLOAD<<
Slutty Girls Love Rocco 11 Scene 4 Mea Melone, Kitana Lure, Yanick Shaft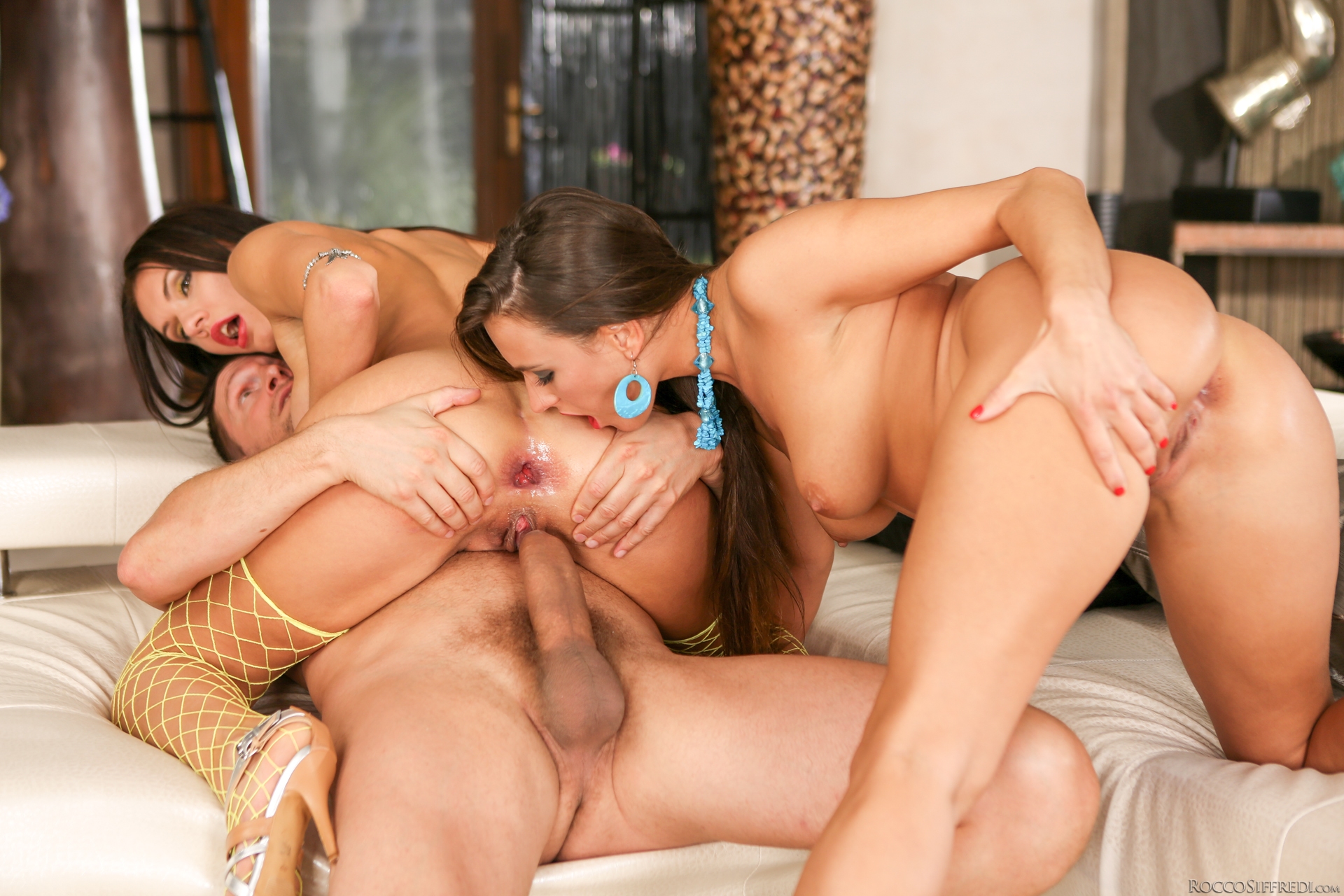 Kitana Lure and Mea Melone are tall, longhaired ladies in stiletto heels -- blue-eyed Mea wears tiny cut-offs; tan, busty Kitana sports fluorescent fishnets. The girls make out, Mea tasting Kitana's shaved pussy and tonguing her bunghole. They warm up for anal fun with big, phallic toys; Kitana's especially hungry, as she hasn't been fucked in a month! Hugely hung Yanick Shaft takes care of both sluts. They blow him and cute Mea rims his asshole. Straight up Kitana's butt goes Yanick's shaft as Mea eats pussy. And Mea takes cock straight up the ass as Kitana slaps her clit to a squirting orgasm. The girls suck meat ass-to-mouth. Frenzied sodomy and sloppy oral fun climax with the girls sharing cum-flavored kisses.

>>Join and DOWNLOAD<<
-------------------------------

Join to EvilAngel and Download Slutty Girls Love Rocco 11 (2016)
If you liked Slutty Girls Love Rocco 11 (2016) video, share it with your friends!